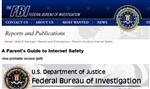 The mission of the FBI is to help protect you, your children, your communities, and your businesses from the most dangerous threats.

Common Sense Media is dedicated to improving the lives of kids and families by providing the trustworthy information, education, and independent voice they need to thrive in a world of media and technology.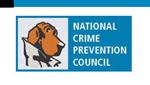 This web site is funded in whole or in part through a grant from the Bureau of Justice Assistance, Office of Justice Programs. U.S. Department of Justice.
CEOP - Child Exploitation and Online Protection Centre. While this site is from the UK, it has lots of valuable information.

This site attempts to provide children, their parents, schools and communities, with the necessary skills, knowledge and tools they need to have a positive and safer digital experience.

NetSmartz Workshop is an interactive, educational program of the National Center for Missing & Exploited enforcement. It appropriate resources to help teach children how to be safe on- and offline. The program is designed for children ages 5-17, parents and guardians, educators, and law enforcement.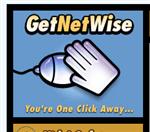 GetNetWise is a public service brought to you by Internet industry corporations and public interest organizations to help ensure that Internet users have safe, constructive, and educational or entertaining online experiences.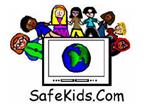 SafeKids.com is one of the oldest and most enduring sites for Internet safety. It's creator, Larry Magid, is the author of the original 1994 brochure, "Child Safety on the Information Highway" and is also co-director of ConnectSafely.org and a technology journalist.