Digital Citizenship for Teachers,
Associates, Parents and Students

Often when we think of Digital Citizenship, we only think about the safety aspects of it but being a digital citizen is much more than just being safe. Digital Citizenship can be a difficult term to define. The nine elements of Digital Citizenship as outlined in the book Digital Citizenship in Schools by Mike Ribble and Gerald Bailey are:
Digital Etiquette

Digital Communication

Digital Literacy

Digital Access

Digital Commerce

Digital Law

Digital Rights & Responsibilities

Digital Health & Wellness

Digital Security (self-protection)
In the same way we prepare our students and children to become good citizens of our country, we also need to prepare them to become good digital citizens who know how to conduct themselves in the world of technology properly.
It is important for teachers and parents to become knowledgeable about Digital Citizenship so they can model and teach the correct behaviors to out students and children. There is an overwhelming amount of material dealing with Digital Citizenship on the web and it is easy to get lost in it.
We have chosen several resources for information, curriculum guides and even online activities which will help you and your students become more acquainted with this important topic. Please let us know if you have or find any others which you think are useful and wish to share with other teachers and parents.
Where do I start?

Common Sense is by far the best place to start. It has a great number of resources, a great curriculum, posters and more... it's all free.
What Will You Find Here?
A Great Video Introduction to Digital Citizenship
Only 3 Minutes Long
A Curriculum Guide for All Grades with Videos and Resources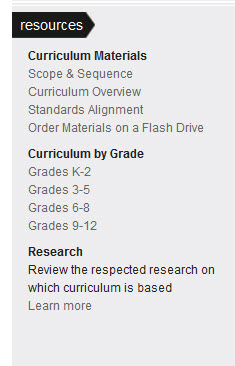 Free Posters to Download and Print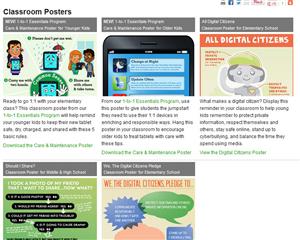 Here is another site with many resources. You might want to subscribe, it's free, and have the updates emailed to you.
What Will You Find Here?
A Guide to Digital Literacy
Only 5 Minutes Long.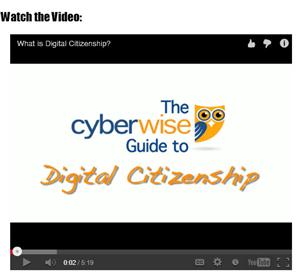 Download the Companion Guide. It's Very Readable.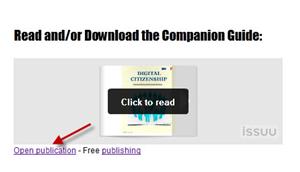 Learn More - Lots of Great Articles and Updated Frequently.