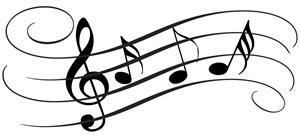 Aquisha Allen has been named our school's "Musician of the Month" by vocal music teacher and 5th- and 6th-grade chrous director Miss Custode.
"Musician of the Month" is an award designed to honor students each month who have distinguished themselves musically.
Aquisha, a sixth grader in Mr. LeBlanc's class, has been an exceptional member of the 5th- and 6th-grade chorus this year. She is always prepared to work hard and has grown exponentially as a vocalist and a musician.
Great job Aquisha! Keep up the great work!
In addition, congratulations to the following Niagara Street students who were named to the All County Chorus for 2015-16:
Keyonah Allen, Malia Mendez, Nylia Robinson, Courtney Carnes, Autumn Thurston and Kelis Edmond.
The festival was held Jan. 29 and 30 at Niagara Falls High School