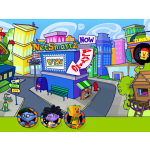 1.
Netsmartz Kids-
Netsmartz is a big hit every year with elementary students. It teaches Internet safety through fun characters, games, songs, and videos.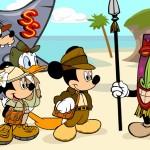 2.
Disney's Surfswell Island
- an interactive island where students learn about Internet safety with Disney characters. Students go on an Indiana Jones type adventure with Mickey and his friends as they learn about Internet safety.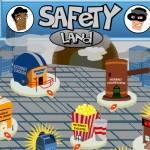 4. Safety Land- An interactive city that teaches Internet safety. Students help the Safety land hero catch a bad Internet character by searching buildings in the city and answering Internet safety questions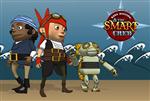 5. Child Net- games, resources, and more for primary and secondary students to learn about Internet safety.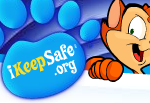 6.
iKeep Safe
- A kid friendly Internet safety program that follows a cat named Faux Paw and her adventures in the Internet. The online books and videos teach kids basic Internet safety, how to handle cyber bullying, balancing real life with screen time, and the risks and dangers of downloading. These are high quality!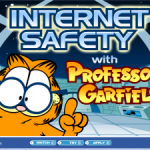 8. Internet Safety with Professor Garfield- Lesson on online safety, cyberbullying, and fact or opinion and forms of media. Each section includes a video, game, and quiz.