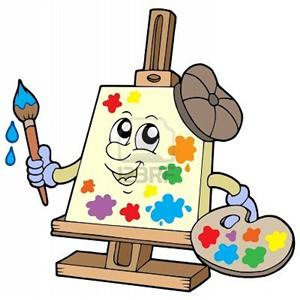 Breonna Marone and Samara Nageotte have been named our school's Artists of the Month for May by art teacher Mrs. Campbell. They both have a positive attitude and give their full effort every week in art class.
"Artist of the Month" is an award designed to honor students each month who have distinguished him or herself artistically.

To be successful in art class, students need to pay attention to directions, be dedicated, be patient, and be thoughtful. The smallest detail can make a huge difference.
Congratulations Breonna and Samara!