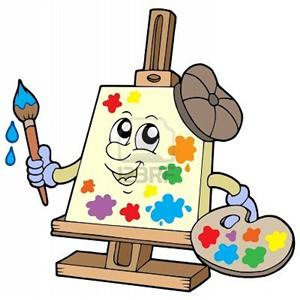 Jasmine Collins, Elijah Evans and JaH'Vond King have been named our school's Artists of the Month for March. These three students have a positive attitude and give their full effort every week in art class.
"Artist of the Month" is an award designed to honor students each month who have distinguished him or herself artistically.

Students often find the visual arts an appropriate vehicle for self-expression and often use the arts as a creative outlet and opportunity to improve and enrich the environment in which they live and attend school.
The art department led by teacher Mrs. Campbell is proud of the positive and creative contributions that our young people make to their school and their community.
Congratulations Jasmine, Elijah and JaH'Vond!