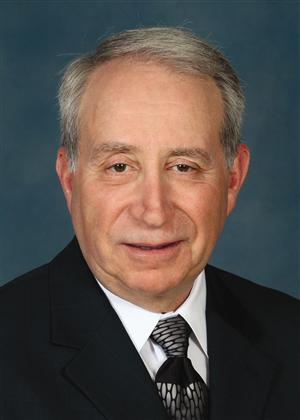 Nick Vilardo, President

Nick Vilardo has served in the Niagara Falls Fire Department for 30 years, 12 as a captain six as Battalion Chief and six as the Chief of Fire Prevention and code enforcement officer. He conducted school safety inspections and was active in J-FIRE, a juvenile fire intervention education program. Vilardo is a Niagara Falls High School graduate with Business coursework at Niagara County Community College, Bryant and Stratton and the New York State Fire Academy. He has been married to his wife Barbara for 33 years; has two children, Michael, who graduated from LaSalle and Canisius College, and Maria, a graduate of Fredonia and Niagara Falls High School; and a grand daughter Miranda. He serves on the Family YMCA Board. He serves on the Board of New York State Fire Investigators. In addition to working on school safety issues, Vilardo wants to emphasize early reading programs, and keeping standards high while focusing on No Child Left Behind legislative impacts.
Nicholas Vilardo
(716) 283-3206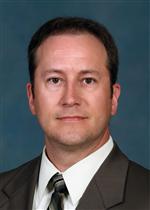 Ron Barstys is Director of Student Services for the North Tonawanda City School District and is a former educator in the Niagara Falls Schools District. He invests his time, knowledge, and expertise regarding education in an effort to address the fiscal constraints and educational challenges faced in New York State.
Ron holds a bachelor's degree in environmental studies from the State University of New York at Buffalo, master's of science degrees in secondary teacher education and school district administration and supervision - both from Niagara University. He is a New York State permanently certified secondary science teacher and school district administrator.
He also had five years of highly successful head coaching experience at the varsity level, and is a 2008 Leadership Niagara graduate.
"Clearly, education has seen significant changes over the past few years. Indications are that this is a trend that we can expect to continue and should even encourage, as it is vital that students have access to an education system that is responsive to the fluid world of which they are a part."
(716) 299-8233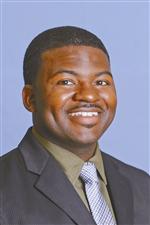 Earl F. Bass
is a 2006 graduate of Niagara Falls High School. Earl is deeply rooted in the Niagara Falls community. As a Niagara Falls Fire Fighter, he is active in the Annual Toy Fund serving, as co-chair for the Annual 5K/10K Run/Walk, and co-host for the Annual Telethon. He is is a Trustee at his church St. John AME. He has presenting workshops at both The Male Summit and Let's Talk Conferences sponsored by the Niagara Falls Housing Authority.
Earl is a single guardian to his 8-year-old cousin DaSon, who currently attends Hyde Park Elementary School.
(716) 471-9775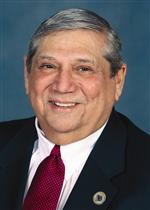 James Cancemi
James Cancemi was elected to the Board in 2007. Mr. Cancemi is retired from the District, having taught Special Education for 25 years. During his tenure, he was the Director of the Child Find Project. In addition, he continues to own and operate Cancemi Furniture, which he has done for 30 years. Mr. Cancemi is currently a member of the YMCA First Century Club; is a member of the Board of Directors, Niagara Falls Boys & Girls Club Alumni; the Niagara County Community College Foundation; and the Niagara Falls Education Foundation, Inc. He belongs to many professional organizations and has been the recipient of numerous awards for community service.
(716) 284-2688 (work)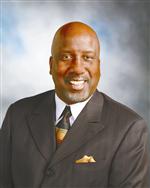 Rev. Kevin Dobbs has served on the Board for more than 16 years, and has also served on the Niagara Falls Housing Authority and the County Industrial Development Agency. He believes public service to be essential, both as a man and a Christian. He is the the founder and pastor of the Christ Redemption Tabernacle Church and served at Emmanuel Temple Apostolic Church for 23 years.
"My desire is to see a greater number of students graduate, and serve all students regardless of their challenges. We have good schools in Niagara Falls, safe schools in Niagara Falls and good staff who are concerned for the well-being of our students."
(716) 282-5152 (h)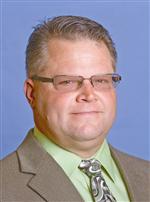 Arthur "Art" Jocoy Jr.
Art Jocoy a 1986 graduate of LaSalle Senior High School, is a second generation business owner and a member of the Niagara Falls Board of Education since 2009. Art has supported student achievement initiatives and improved fiscal controls, while also voting in favor of enhanced facilities and improved safety measures for student athletes. He is in favor of providing optional additional programming to give students structure after school and in summer months. Art is president of the Niagara Falls Education Foundation, Inc. and is a past recipient of the Paul Harris Fellowship Award the Rotary Club of Niagara Falls. He and his wife, Angela, have two children attending District schools.
"We need to provide the best education to our community's children to insure they graduate fully prepared for the next part of their lives—college, the military, or work."
(716) 283-9329 home
Antony Paretto has worked as a union electrician for more than 20 years and is currently a City electrician. He resides in LaSalle with his wife, Sue, and his three children, Kaitlyn, Michael, and Anthony Jr. Mr. Paretto is also a volunteer coach for the Niagara Falls High School Football team and the Niagara Falls Junior Football Club.
His priority is to ensure teachers have all the tools necessary to educate children to the highest possible standard.