This is our Brag Page, and we have lots to brag about!

We have Bully Boxes so students can report instances of bulling anonymously in three locations, they include the library cafeteria and in front of the office. The office location parents may use to report instances as well.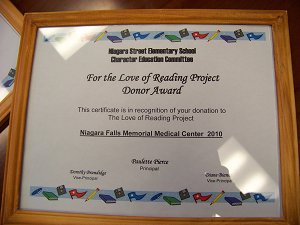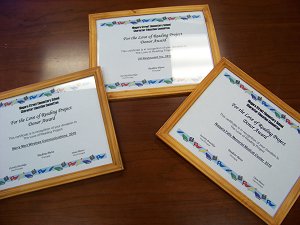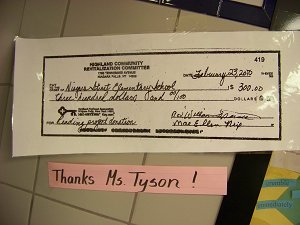 We also have Great Business Partners that aid us in our Book of the Month Celebrations as well as other needs of our students.

They are very much appreciated. This is one of the checks we received For the Love of Reading Project.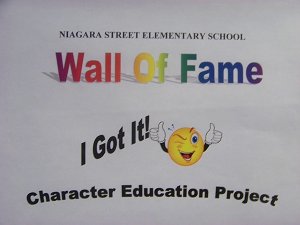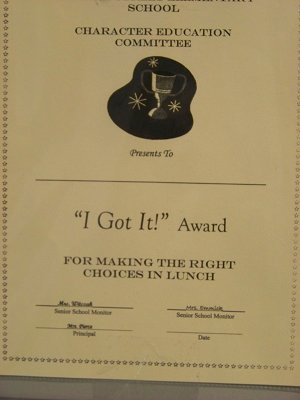 We have also started the "

I Got It! Campaign

" to encourage students to be on their best behavior by, rewarding the ones that do the right thing at lunch. They are rewarded with certificates and placed on the wall of fame.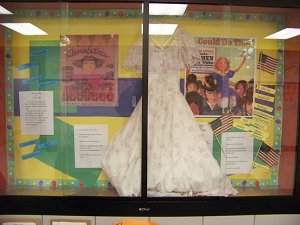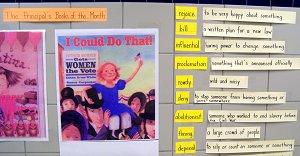 Our

Principle's Book of The Month Word Wall

is very popular with students, this strengthens vocabulary from our book of the month book selections.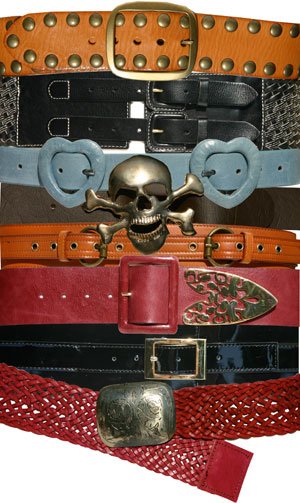 Our Belts For Babes campaign gathered over 125 belts for students to use. We hope to this year to top last years collection.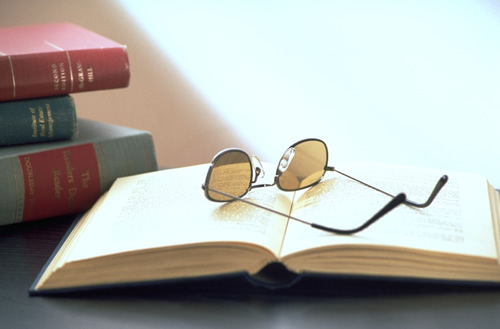 I see, You see!
This year we seen a need for glasses for some of our students that The Lions Club assist us in getting so, we started to collect old glasses to be

donated to The Lions Club to aid in the work that they do. Our goal is 100 pairs we curently are at 80 pairs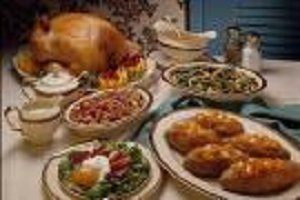 Last year our staff also was able to help feed over a dozen needy families at Easter and Christmas. We collected donations from staff and chose needy families to help at these celebrated times.
Our Students have read 60,486 books this past year! This year we plan on topping last year because we know we can always do better!