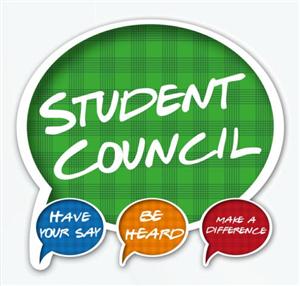 What is the Student Leadership Council?
The Student Leadership Council consists of 5th and 6th grade students at that act as student ambassadors. The Student Leadership has a variety of jobs. Student Leadership members will be participating in the following activities, but are not limited to:
Represent the students (school ambassadors).
Volunteer at school events like Open House, Family Fun Night, etc.
Help plan and promote the monthly character education themes.
Meet as a council once per month.
Will work with administration to roll out school initiatives.
Help to solve school problems.
Start new school initiatives, activities, or clubs.
Coordinate school community service/service learning projects (volunteering, fundraisers, etc).
1 - 2 grade 6 students can attend SQC meetings.
Mrs. Vail is the student council coordinator.
This year's student council members are:
Sixth Graders
Alana Bathurt (Mr. Leblanc)
Alyssa Loza (Mr. Leblanc)
Autumn Thurston (Mr. Leblanc)
Lanae Lowe (Mrs. Ofokansi)
Fifth Graders
Bianca Simmons (Miss Critelli)
Shamarah McDougald (Miss Critelli)
Gabriel Fitzgibbon (Miss Critelli)
Kaleigh Smeal (Mrs. Peters)
Bethany Rainer (Mr. Weiss)
Luxary Elder (Mr. Weiss)