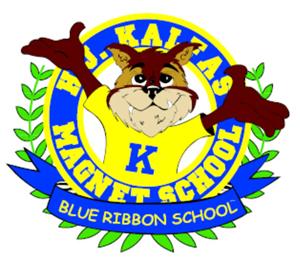 Henry J. Kalfas Magnet School classrooms are well-organized around workshop rituals and routines that keep students engaged and excited about their learning!
All K-8 classrooms in the Niagara Falls City School District use the Niagara's Choice School Design Model which has a rich and challenging literacy program that focuses on phonemic awareness, phonics, fluency, vocabulary, and comprehension. During a daily 2 ½ hour Literacy Block students develop good habits that will help them become fluent lifelong readers and writers.
The Literacy block consists of:
Skills Development where students learn phonemic awareness, the Readers' Workshop concentrating on language, vocabulary, comprehension, and fluency in reading and the Writers' Workshop where students plan, edit, revise, and publish their writing.
Mathematics
Mathematics instruction at Kalfas Magnet School takes place in a workshop setting. Work and study is conducted in a variety of ways: independently, collaboratively with a small group of students, or communally with the entire class. In the classroom, students use math by talking and thinking about it; analyzing mathematics by comparing solutions and giving explanations; and understanding it by making connections, identifying errors and tracing one's reasoning. When it comes to mathematics work, routines define what is carried out each day and rituals define how it is carried out. Artifacts or objects are provided by the teacher to facilitate learning and are created by the student as a result of learning. The Combination of rituals, routines, and artifacts create an effective learning environment.