Accessing Foundations/Author/Genre Study Resources
There is a great Language Arts Resource on the District Web Page and it is very easy to access. Here is how to do it.
1. Go to your District email and sign in to get the selection page.
2. Select
Forms, Documents and Procedures
.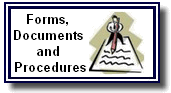 3. Select Curriculum Documents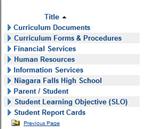 4.Here you will find the English Language Arts Foundations Resources and more Common Core Documents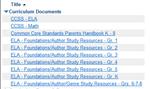 There are a number of Common Core resources here that have pertinent information.